A dirty warehouse has a higher chance of causing accidents, which is why it's important to keep your racking system clean. Warehouse racking systems can get soiled by machinery, vehicles, accidents, and even workers, as well as spills and leaks from stored items. When this happens, accidents can happen, and food items like dairy products or sensitive electrical equipment might become contaminated by bacteria and moisture, reducing their quality and longevity.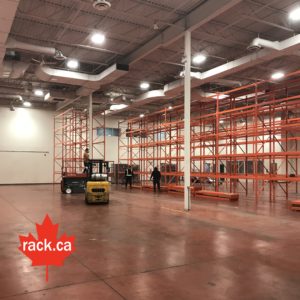 A widespread misconception is that cleaning racking systems or cantilever racks maintenance is difficult and time consuming, but in reality, it really isn't! Cleaning your racking system is essential, but knowing when, where, and how to clean is even more important.
Check if You Have All the Cleaning Materials
Before you start to clean, it is important to check whether you have all the cleaning materials needed to clean. Pallet racks are built of various materials thus it is critical to have the proper cleaning materials fit for your rack. You should make an effort to get specialized cleaning products, but a moist rag will suffice.
Make Sure Your Racks Are Not Damaged
It is critical to inspect your racks to verify that they are not damaged. Pallet racks can be damaged by improper stacking and collisions with forklifts. As a result, the racks should be routinely inspected for damage, collision, imbalance, and structural integrity. Make sure to also inspect the warehouse racks for products that are leaking, mould, and mildew.
Clean the Floor
It is critical to clean the floor because here is where the majority of the dust accumulates. As a result, the floor must be swept and vacuumed on a regular basis. To remove dust and grime from the floor, sweep it before using a mop with soapy water. When the floor is clean, there is a better chance that your rack will not become dirty.
Sanitize and Dust Often
Sanitizing eliminates bacteria on surfaces quickly. Depending on how active the warehouse is, sanitation might be done daily, weekly, or monthly. You should always wipe down all heavy-duty equipment, pull pallets and rotate goods on shelves, and clean under the units and the shelf. Another good way to keep your racking system clean is to dust it on a daily basis. In fact, this should become a habit. You won't have to wait for the dirt to accumulate before cleaning.
Do Maintenance Checks
Storage rack system inspection should be performed on a regular basis by skilled professionals who are versed with storage rack design and installation requirements. You don't have to wait for something to be wrong with your rack before you fix it. Regular inspections, not just a fast check, should be performed every 12 months. Get a professional to look over the details such as warehouse racking maintenance, inspecting each rack from top to bottom and recording any damage, no matter how minor.
Need Your Cantilever & Pallet Racking Inspected? Contact Canadian Rack Technologies Today!
Canadian Rack Technologies Inc. is one of the leading suppliers of new, used, and customized pallet racking systems in North America. We also specialize in performing in-depth warehouse pallet rack system inspections and PSRs to ensure that all of our clients are in full compliance of OHSA and Ministry of Labour standards. Contact us today to book a professional inspection for your facility.