Just as in any work environment, the safety of workers in a warehouse should be a high priority. One of the ways to ensure the safety of the employees is through regular pre-start health and safety reviews (PSRs) and storage system inspections, but sadly, this is where most warehouse owners pay the least attention. They forget that over time, racking systems can deteriorate, and without regular inspections, they could pose a significant threat to the safety of workers.
Understanding Pre-Start Health and Safety Reviews (PSRs)
Pre-start health and safety reviews (PSRs) are a mandatory document that ensures that racking systems and other equipment in the warehouse comply with specific regulatory requirements. PSR is a Ministry of Labour requirement, requiring all employers to have proper documentation before deployment. This ensures any potential hazards are eliminated before they are exposed to workers. 
Ensures Structural Integrity and Compliance
Pre-start health and safety reviews help warehouses comply with specific health and safety regulations to prevent accidents and protect employees. In Ontario, for instance, warehouses must comply with the Occupational Health and Safety Act (OHSA) and any other applicable legal requirements. 
Identifies Potential Risks and Hazards
Just like other workplaces, warehouses have occupational hazards. Workers could be injured while loading and unloading trucks, forklift accidents could occur, materials may fall off the rack and hit a worker, pallet racks may collapse due to overloading, etc. 
Creating safe workplaces is of the utmost importance to OHSA. The main motive behind the Occupational Health and Safety Act is to reduce the risks of these hazards from occurring.
PSRs helps achieve this by identifying potential hazards associated with the equipment, structure, or process and eliminating them before they are used in the work setting.
Evaluates Emergency Preparedness and Response Plans
PSRs also check to see that warehouses are prepared to respond to emergencies. They ensure that there are controls in place to minimize and remediate known and unknown incidents and that these controls can effectively address injuries, spills, trips, forklift/conveyor accidents, etc. 
They also ensure that emergency response and evacuation procedures are readily available and in good working condition and that workers are trained to employ them.
Benefits of Pre-Start Health and Safety Reviews
Below are some of the main benefits of pre-start health and safety reviews. 
Minimizes Accidents, Injuries, and Property Damage
Pre-start health and safety reviews are the best way to prevent accidents, injuries, and property damage, as they are done even before a new process or new equipment is added or installed. A proper pre-inspection will identify components or issues that can introduce hazards and treat them accordingly.
Reduces Liability and Legal Risks
Each occupation has specific standards regulating it. OHSA is the body regulating warehouses in Ontario. Failure to comply with these regulations could result in excessive fines or imprisonment as the situation demands. Isn't it wiser to conduct regular equipment inspections rather than incur penalties and be held accountable for treating an injured worker who gets hurt due to a storage system failure, falls, or gets hurt while using machinery or equipment that has yet to undergo pre-start health and safety reviews?
Creates a Culture of Safety in the Workplace
The Ontario Occupational Health and Safety Act (OHSA) not only outlines the responsibilities of the employer but also lists the responsibilities of workers. While the employer/supervisor is responsible for training the workers and providing a safe workplace, the workers are also responsible for participating in the training and practicing all that is taught, such as careful handling and usage of the equipment, wearing appropriate personal protective equipment, etc. These practices will help in creating a culture of safety in the workplace.  
The Process of Conducting PSRs
Storage system inspections are an integral process in PSR. They involve thoroughly assessing the warehouse's storage infrastructure, including pallet racking, warehouse shelving, and other pallet storage systems, to identify potential hazards and check the system's compliance with safety standards.
Some of the key elements of storage system inspections are:
Load Capacity Assessment and Calculations:

This involves examining pallet racking, warehouse shelving, and other

pallet storage systems

to ensure they can safely bear the loads placed on them. Overloading can cause racking systems to collapse, resulting in harm to workers and damage to products.

A Comprehensive Evaluation of Structural Components:

A comprehensive evaluation will include examining beams, uprights, braces, and connectors for signs of wear damage and a written report to be submitted to the appropriate persons. 

Identification and addressing of rack damages and defects:

Any damaged components must be repaired and replaced by a professional.
PSRs and storage system inspections work hand in hand. PSRs identify and report potential hazards before they are deployed to work areas, while storage system inspections are done regularly to ensure the systems are properly maintained and damage free.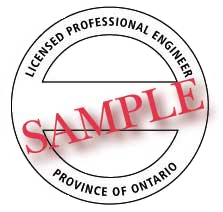 Contact Canadian Rack Technologies for PSRs and Storage System Inspections 
As a warehouse owner, employee safety should always come first. When you ensure the safety of your workers, you save yourself from incurring avoidable penalties. It is a win-win situation. If you are considering a PSRs or storage system safety inspection, Canadian Rack Technologies can help. We have a team of qualified engineers who can perform full-scale pre-start health and safety reviews and provide reports as needed. Contact us today to book a consultation.