Wide Span Shelving In Stock
Canadian Rack has a large stock of new wide span shelving in-house available for quick ship or pick up.
We are proud to partner with Metalware Corporation to provide and offer one of the industries leading brands of industrial shelving for over 55 years.
Metalware has been an industry leader since 1965, now that's experience you can trust!
This shelving is a bolt-less shelving type and very easy to assemble and adjust.
We carry an in-house new wide span shelving stock of the following sizes:
Frames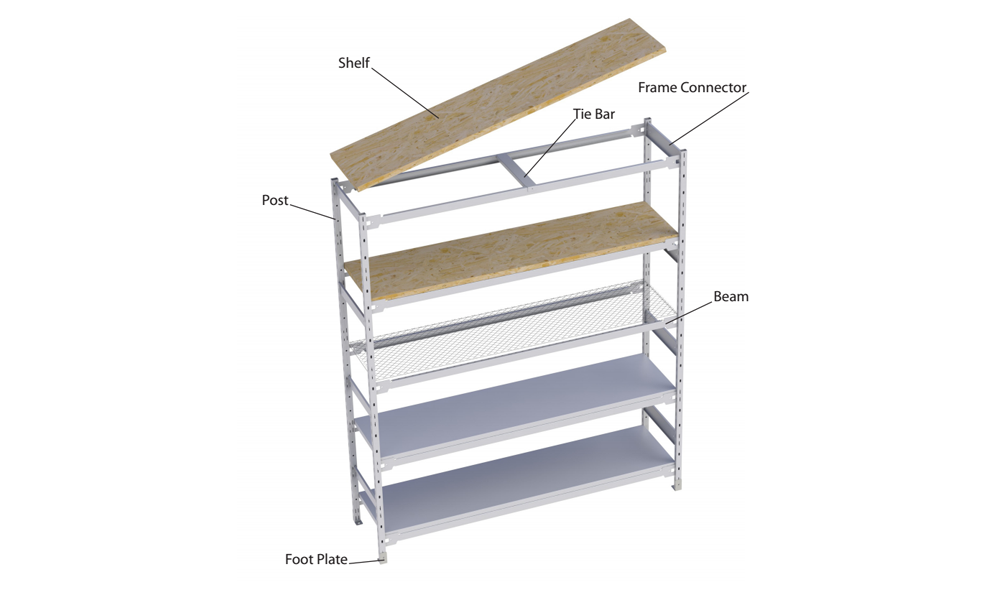 6′ x 24″
7′ x 24″
8′ x 24″
10′ x 24″
Shelves
24″ x 72″
24″ x 96″
Tie Bars
24″
Foot plates available.
Wood drop in shelf panels only.
Other sizes available through order, we may have in stock. Please contact us to find out more!