Warehouses and distribution centers rely on high-quality and sturdy racking systems to function safely and efficiently. Ontario has very strict guidelines and assessment processes in place to guarantee that these standards are consistently met. Before pallet racking systems can legally be used, they must be subject to pre-health and safety reviews (PSR) performed by a licensed engineer.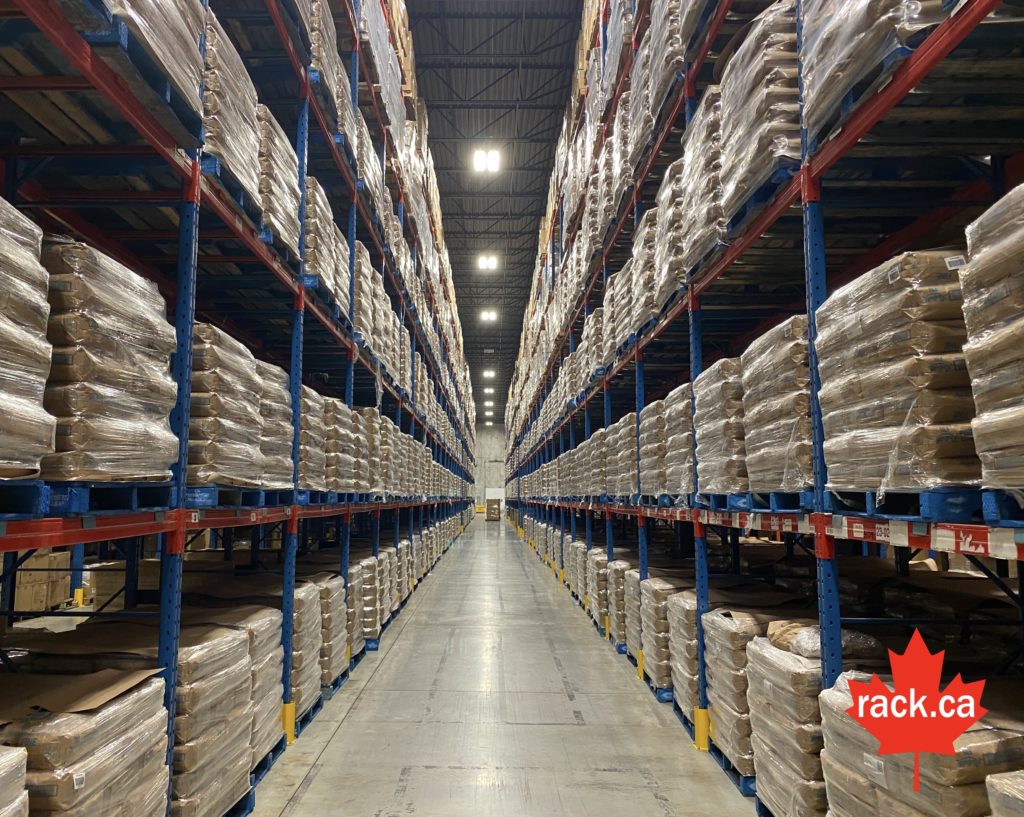 What Is a PSR in the Racking Industry?
PSR stands for pre-health and safety review, but it can also be referred to as a capacity report or a machine safety compliance review in some regions. In the racking industry, a PSR is the process of assessing a warehouse racking system to ensure that it's compliant with local health and safety laws and regulations. Only pallet rack professionals and licensed engineers are authorized to legally perform PSRs.
Authorized pallet rack professionals perform an in-depth assessment of each newly installed unit. Their job is to examine the quality of the workmanship, identify potential failures or safety hazards, and make sure that the unit was properly installed and that it's completely secured in place to prevent overturning.
The final product of a PSR is the report that determines whether or not the pallet racking system is in compliance with local regulations and what adjustments or modifications may need to be made to bring it up to code prior to use. Failure to comply with local safety standards outlined in a PSR is a serious offense that puts the health and safety of warehouse workers at undue risk.
When Is a PSR Needed?
Section 7 of Ontario's Regulation for Industrial Establishments (Ontario Regulation 851), Clause 45 (b) states that a PSR is required in the following scenarios:
A new pallet racking system is being installed
Modifications, reconfigurations, or repairs are being made to an existing racking system in your warehouse or industrial complex
Some elements of the racking system have sustained damages
The original manufacturer's documentation containing the operational safety and load capacity information along with the engineer-sealed report and LARC drawings have gone missing
The rack has been modified, reconfigured, or repaired since the last review
Why Are PSR Capacity Reports Necessary?
PSR reports are necessary because they ensure that your pallet racking systems are in full compliance with Ontario's warehouse and distribution center health and safety regulations.
Additionally, PSR reports also determine calculation inaccuracies, structural deficiencies, and the potential for system failure. They also highlight points of improvement to help maximize system flexibility, efficiency, capacity loads, and overall safe functionality of your pallet racking units.
What's Included in a PSR Report for a Pallet Racking System?
PSR reports contain the following information:
If the inspector isn't an engineer, then the report must contain their qualifications for performing the assessment
If the assessment is performed by an engineer, then their seal is included in the report
The signature of the inspector and their collaborators, if there were any, as well as the date of the inspection and the date the report was issued
The specifications, design codes, and the factors that were used to examine the condition of the pallet racks
The load capacity and structural capability of the racking system
Details of all areas of non-compliance (if applicable) and how to bring the rack up to safety standards
Canadian Rack Technologies Inc. is one of the leading providers of industrial pallet racking systems in North America. In addition to pallet racking installation and repairs for warehouses and other industrial complexes, we also have a team of qualified engineers who can perform full-scale pre-health and safety reviews and provide reports as needed. Contact us today to book a consultation.