If you're running a warehouse or production facility, a crucial area that you likely need to pay more attention to is maintenance, repair, and operations (MRO).
It's absolutely essential to the survival of your business that you fully understand what MRO means to your operations, why it matters, how you can create an MRO program tailored to your specific needs, and the best way to manage that program.
The options that Canadian Rack Technologies Inc. offers can assist any warehouse or business facility with its MRO solutions, including pallet racking (both new and used), cantilever racking, multi-tier shelving, modular drawers, and other industrial storage systems, plus annual equipment inspection programs.
But before we get to all of that, let's review the basics.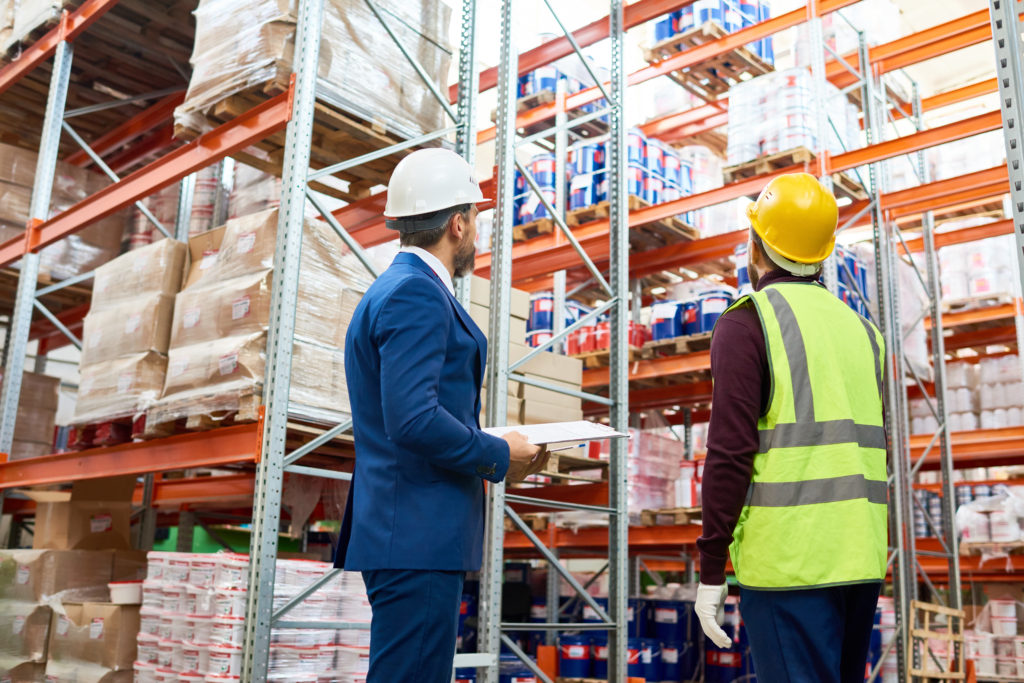 What Is an MRO Program?
Maintenance, repair, and operations (MRO) can include all sorts of items involved in the manufacturing of your product (but not directly used in your product) or its storage or delivery.
Some examples of MRO include:
Industrial equipment (motors, valves, pumps, etc.)
Lubricants for equipment
Chemicals used in production
Protective gear and equipment
Cleaning supplies
Batteries
Tools for repairs
Spare parts
Fixtures, like plumbing or lighting
Computer systems
Office furniture
In addition to physical items, MRO also includes having a strategy and schedule for maintenance and repair.
When it comes to the MRO related to your facility or facilities, it can easily be ignored in favour of other budget concerns, so it's best to have a set plan. That's why you need to have a well-thought-out MRO program in place that's specific to your business and facility's unique needs.
An MRO program ensures that you have the strategies, equipment, and supplies to keep your day-to-day operations running smoothly, promoting a safe and efficient business environment, and allowing you to keep producing your product uninterrupted. Not only does it ensure your equipment and facility are in tip-top shape, but it can actually save you time and money.
Imagine if you were in the middle of running a batch of product through the production line. And then you run out of a chemical used in a crucial part of the process. If you don't have the right MRO solutions available, you may not be able to find that chemical in storage or you may have neglected to order it, because your inventory is disorganized. You now have to put production on hold, causing you to lose precious time and money.
Or maybe your forklift breaks down, because you didn't schedule maintenance, and you don't have the right part on hand to fix it. Now you'll miss out on customer deliveries until you can order and receive the part.
Not having an MRO program can also lead to health and safety concerns, as it can affect the availability and accessibility of protective gear or equipment for your staff.
What Are the Main Types of Industrial MRO Maintenance?
The primary goal of an MRO program is to schedule maintenance as much as possible and also to be prepared for unexpected repairs.
When creating your strategy for Maintenance, Repair, and Operations, there are three main types of maintenance to take into consideration: preventive maintenance; corrective maintenance; and predictive maintenance.
Preventive Maintenance
To make sure your production or processes run effortlessly when you need them to, you need to have a plan for preventive maintenance in place. This means that you schedule regular inspections and maintenance to ensure you're taking care of any equipment to prevent problems from arising and to nip any brewing issues in the bud.
Corrective Maintenance
When you experience or find a problem you will perform corrective maintenance. Sometimes it's just deterioration over time from regular use or sometimes it's an expected failure or damage. Whatever the case, you need to perform the corrective maintenance right away, to protect employees, avoid a disruption in your productivity, and prevent an even bigger equipment problem down the line.
Predictive Maintenance
With certain types of equipment, you can predict that specific kinds of maintenance or repairs will be needed at a specific time. This is based on past performance of similar equipment and constant monitoring of the condition and performance of the equipment.
Predictive maintenance, when done carefully, can actually cut down on the need for the more time-consuming and potentially more expensive preventative maintenance and corrective maintenance.
Tips to Create a Better MRO Plan
If you don't have the proper MRO solutions or strategies in place, you run the risk of:
Inadequate consumables (office supplies, lightbulbs, oil, etc.) inventory tracking
Inadequate parts inventory tracking
Lack of data on patterns related to consumables and parts usage
Equipment breaking down more often
Having to purchase new equipment prematurely due to inadequate maintenance
Overspending on items already in stock & excessive waste
Not having essential items when you need them
Experiencing downtime in your production and delivery (losing money and customers)
Putting employees at risk
In order to avoid these major issues with your budget, production, equipment, and operations, we have several tips to help you create a better MRO plan for your business.
Have a Dedicated Team Member for MRO
Designate a single employee to manage your MRO program. Assuming your business is large enough, this is an important area that needs someone focused on planning, inventory, and procurement. This will also ensure spend control compliance when it comes to your MRO budget.
Supplier Relationship Management Program
Similar to customer relationship management, supplier relationship management aims to strategically manage the suppliers your company needs for goods and services. The goal is to foster more collaborative relationships with your key suppliers for better value.
When it comes to service suppliers, you also need to decide on a specific plan for preventative, predictive, and corrective maintenance for every area of your MRO. What staff members are responsible for which maintenance and repairs? Who will you outsource maintenance or repairs to? Trust us; you definitely don't want to be stuck without a service provider if a major piece of equipment fails and you have no one in-house to repair it.
Setting up a Performance Tracking System
Before you can properly plan for your MRO needs, you need to set up a system of evaluation and performance tracking. This will mean tracking MRO spending, lead time for inventory replenishment, supplier efficiency/quality, and downtime costs related to MRO issues. These key performance indicators (KPIs) will provide a basis for your MRO solutions and will help you create a maintenance schedule, preferably predictive.
Proactive Inventory Management
For any MRO program to be effective, proper inventory management is a must. So, not only do you need to have an accurate inventory management system specifically for MRO that tracks all items in stock, out of stock, and on order, as well as their exact location, and updates in real-time with MRO item use, you also need to have an adaptive program.
You need to be able to analyze changing patterns in MRO item demand, so that you can adjust your ordering, ensuring that restocking is done in a timely way to prevent downtime and that you're no longer ordering items not being used as regularly.
Have a Physical Organization System in Place
Having a proper physical system in place for spare parts and consumables management can make a huge difference in downtime, efficient item retrieval, accurate inventory management, and more.
Warehouse storage solutions that accomplish this include pallet racking, shelving, mezzanines, and modular drawer storage. MRO program success can hinge on finding the right combination of warehouse storage solutions for your particular needs.
How to Manage an MRO Program
With the above tips, you can create the best MRO program for your business or warehouse's particular needs AND manage it effectively.
Streamlining your MRO solutions by having an organized system in place to manage, track, and store equipment is the way to go.
As mentioned in our tips, you should have a team member dedicated to MRO program management. However, it might work better for some businesses to use third-party MRO providers or vendor-managed inventory to oversee their MRO processes.
Successful MRO management involves communicating effectively with employees from all areas of your business to understand their needs and concerns, as well. Employees should also have a clear understanding of the importance of MRO practices.
You also need to be very proactive, identifying problem areas, and moving to address them by adapting your MRO strategies immediately.
Once any new MRO solution has been implemented, such as a new maintenance plan, a computer inventory management system, or a new pallet racking system, you need to follow up on their performance regularly to ensure they're being used correctly and are the most effective solution for your facility.
Canadian Rack Technologies Inc. buys and sells new and used pallet racking, industrial storage systems, and warehouse equipment. We also provide turnkey, full-service packages, including engineering, layout and design, supply, delivery, professional installation, as well as annual inspection programs for our clients. Contact us today to learn more about how to incorporate our solutions into your maintenance, repair, and operations program.